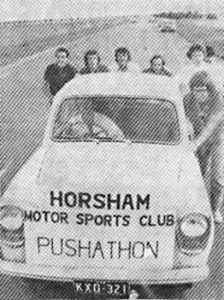 The driver is Robert "??" ?? in a seven manpower Prefect. And after having his own turn at pushing it was pure blish for him to be behind the steering wheel.
Horsham Motor Sports Club pushed the car 15 miles between Natimuk and Horsham to raise moeny for the ckub's $35,00 Dooen Speedway
SOURCE: The Mail-Times 1971?