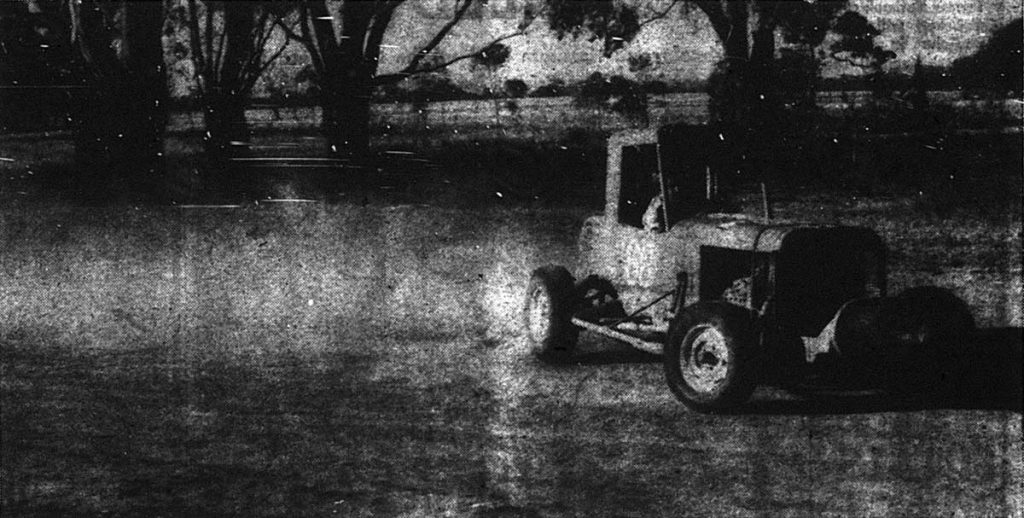 The car, owned by Col McDonald, of Mockinya, will be part of the club's display at a hobbies, art and craft exhibition in Horsham Town Hall on March 7, the last day of the Wimmera Machinery Field Days.
The club hope to show another Standard Sportsmans car at the exhibition well as Tom Edgard's Elfin racing car, which will race at Sandown on Sunday.
McDonald's car is one of the seven built or under construction in the Wimmera. He built two cars after seeing one owned by his cousin at Warrnambool. The first was sold at Warrnambool.
Specifications for this class of car include a wheelbase between 90 and 100 inches and a fuel tank holding no more than four gallons.
The car Frewen is pictured driving has a direct drive on both rear wheels through a lock differential, which boosts acceleration. Its power comes from a side-valve v8 engine.
SOURCE: The Mail-Times February 23, 1968