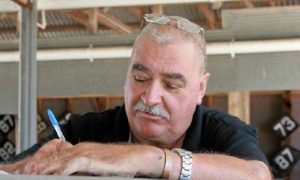 MICHAEL Fitzgerald, who was president of the Horsham Motor Sports Club, died in his sleep on October 3.
He was born on March 21, 1952 to parents Agnes and Peter at Coleraine. Michael grew up at Harrow and was the youngest of three children. He had a late older sister named Agnes, and is survived by his older brother Peter. Michael had one son from his first marriage, Andrew Wilson.
He re-married to Sue Hicks on July 26, 1980. Michael had two grandchildren, Kirra and Kai. Mrs Hicks said Michael would be missed by his family and the wider community.
"Michael could be a pain and was very set in his ways, but all his mates just loved him," she said.  "He would always be the first person there if someone needed.
"He was a diesel mechanic and a truck driver. He wanted his ashes scattered across the Nullarbor Plains, and that's been known for many years.  "He drove many trucks across the plains and it was like home to him. I will have to take a road trip up there soon."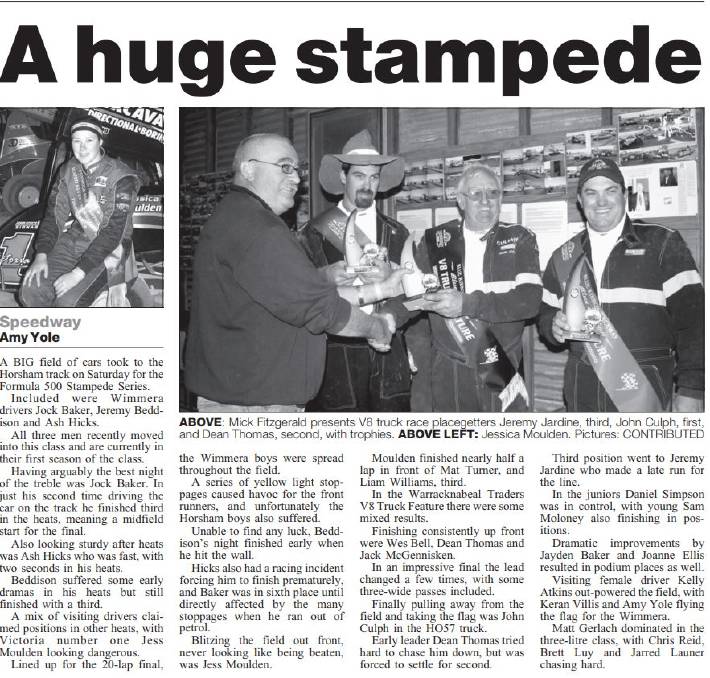 Michael always had a passion for motor sports and was president of the Horsham Motor Sports Club since 2008.  In 2007, he was named a life member of the club he loved dearly. He spent many years as a committee member and competitor.
Michael lived in Geelong for a number of years but relocated to Horsham in the early 1980s and quickly became involved with the club. "He started being involved with cars when he was 19 at Hamilton and he always had to have fast cars.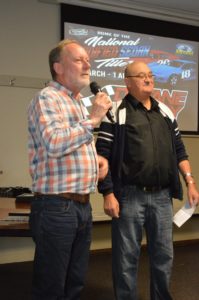 "He started up here in Horsham since about 1982," Mrs Hicks said. "He had a real passion for the club. It took us a long time to get a state title and he put a lot of work into the club. When we got the national title that was huge. He was given an award from the association and our track got an award too."
Michael recently handed out awards at the club's presentation night.
Mrs Hicks said Michael was always proud of his son Andrew, who is the chief executive officer of EA Sports in America.
"He idolised his son and worshipped the ground he walked on," she said.  "We would meet up with Andrew whenever he was in Australia and went to America to spend time with him. Michael was very, very proud of him. Andrew has a beautiful personality and is very much like his dad."
Michael suffered with type one diabetes and seven years ago had open heart surgery.
"He passed away suddenly but peacefully in his sleep," Mrs Hicks said.
"He has gone racing."
By Sean Wales
SOURCE: Wimmera Mail Times, October 9, 2018