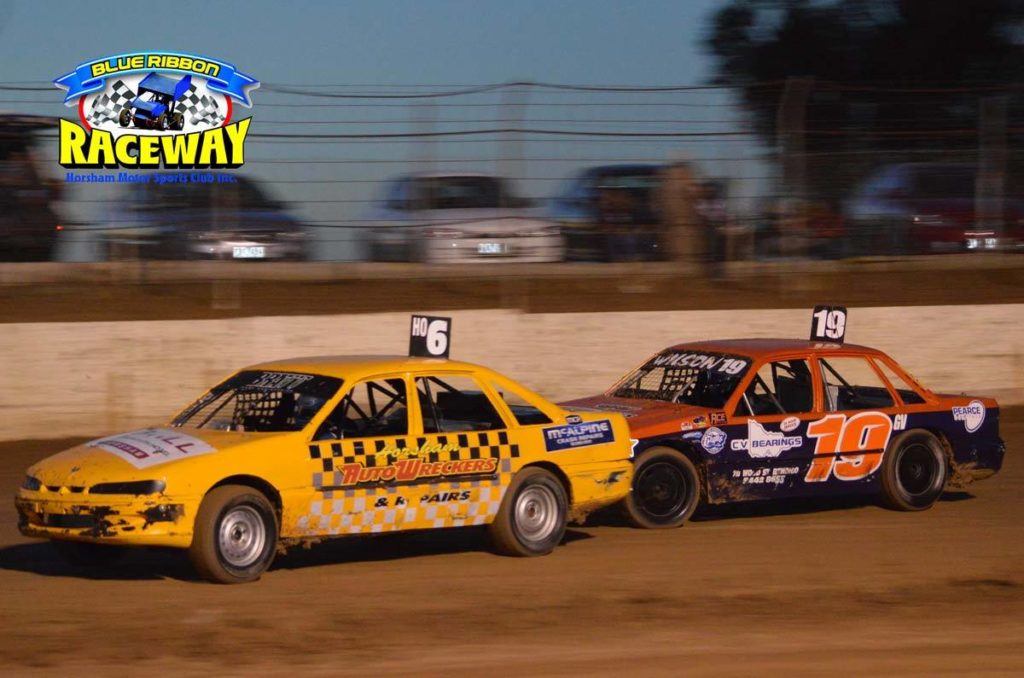 BLUE RIBBON RACEWAY will once again bring their season to a close with the Speedway Carnival to be held this weekend.
It has been a quiet season for Blue ribbon raceway this year but that doesn't mean you won't see some of the best racing of the year come Saturday and Sunday. With the May 11th meeting being rained out there are many drivers itching to get out there and finish their seasons on a high.
Over the weekend two club greats will be honoured, with the Kevin Baker challenge for Ltd. Sportsman being run on Saturday in memory of the Late Kevin Baker and the Mick Fitzgerald memorial for 3 Litre Sedans to be run over both days in memory of the late Mick Fitzgerald who's favourite weekend of the year, was the June long weekend..
The Ltd. Sportsman Kevin Baker challenge will see an array of drivers from clubs all over Victoria including Kevin's own son Clint Baker. Vying for the honour of winning the challenge Baker will be a crowd favourite as he and other members of the Baker family pay tribute to 'Kev' before racing starts on Saturday. Drivers travelling for the event include Mark both of Bairnsdale and Mark Stevens of Mt Gambier. A full field of local cars will also be vying for the honours including Mark McDonald who was the Winner in 2018, Jock Baker, Dean Baker and Nathan Buckley.
3 Litre Sedans will end their season with the Mick Fitzgerald Memorial, honouring the life member and long standing President of the Horsham Motorsports club.
Local cars such as Graham Gerlach, Terry Nash and Steve Honeyman will be hoping to take out the first inaugural Mick Fitzgerald memorial however they will have some stiff competition in the likes of the Victoria 1 – Lennie Clark and the Victoria 3 of Andrew Ahearn.
Wingless sprints will take to the track for the very first 'Blue Ribbon Double Header Classic' with more than 35 cars expected to roll out over 2 days it will be sure to create action packed racing for the crowd. With the likes of Travis Miller and Marcus Green who are always fast alongside Carly Walsh and Geoff Cook who both recorded strong wins during the season there will be no shortage of contenders. Horsham local Luke Schneider will make a long awaited return along with Jeremy Beddison and Robert Whiteside both looking for a strong result at their home track.
The Street stock 1000 will see more than 20 street stock drivers converge on Blue Ribbon raceway for the first time in a number of years. With the likes of Dylan Campton, Steven Watts and Lewis Clark among the regulars as well as Jayden Blomeley who has had multiple feature wins this season the racing will be sure to heat up as the weekend progresses.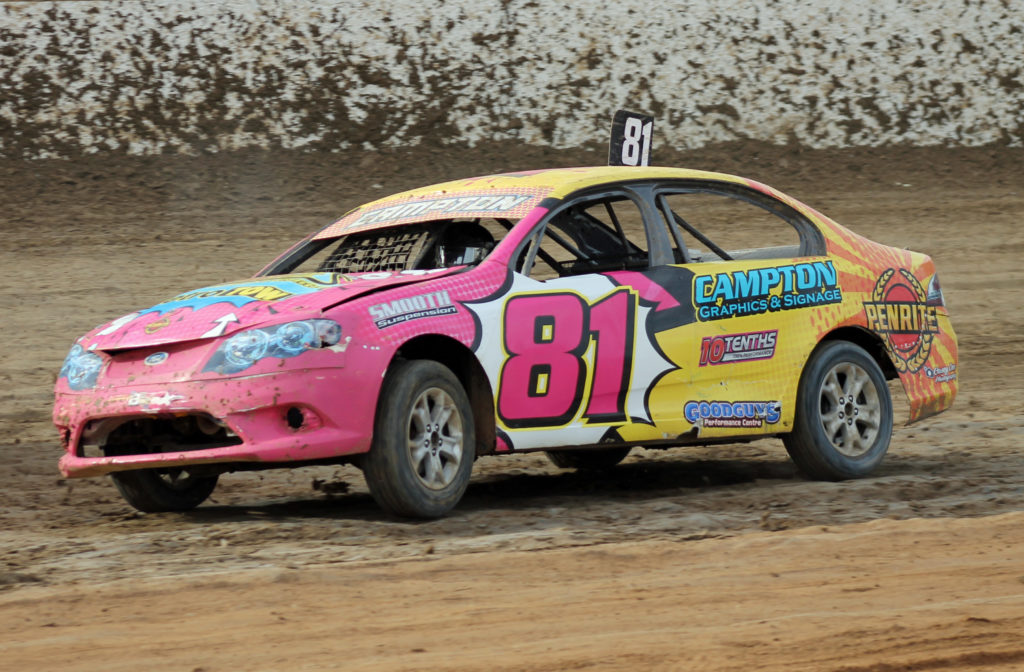 There will also be a full field of supports classes including SSA Ladies, SSA Juniors, V8 trucks, Modified Sedans and Vintage classes.
Gates open 2pm Saturday racing from 3pm and Gates open 12pm Sunday with racing from 1pm.
More information at https://www.facebook.com/events/592714891198204/