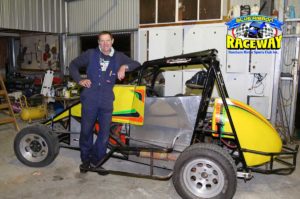 The race for Dean Baker started before the car even got to the track. He has been racing to finish the restoration to his 32 year old Limited Sportsman car to get it to the Blue Ribbon Raceway this weekend.
"For the last 4 months, I have spent every spare moment working on the restoration. I'm doing in as a tribute to a great family friend who helped me build the vehicle originally, Reg Luy, who was killed in an accident about 4 years ago. It's a passion project", says Dean Baker from Dimboola.
The Baker name is all over Limited Sportsman racing. Younger brother Jock is current the Victorian Title holder but unfortunately, Jock won't be racing this weekend after he recently wrote off his race car in a spectacular accident at Hamilton Speedway.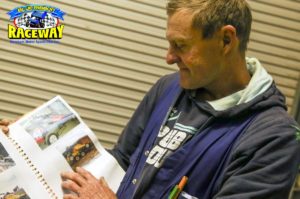 "Jock followed me around as a little kid, being 11 years younger. In 1989 I held the Vic 1 title and my other brother Max was Vic 2", said Dean. "Mark & Kaelene McDonald sold the chassis back to me for literally nothing, knowing that I wanted to restore it in tribute to Reg." Mark won the Vic 1 title in the car last season.
Dean has painted up the vehicle in the colours it was originally painted in 32 years ago. "Reg was such a great mate, to me and my family. I'm not sure if my reflexes are going to be as quick as they were when I was last racing this car, but I'll give it my best shot."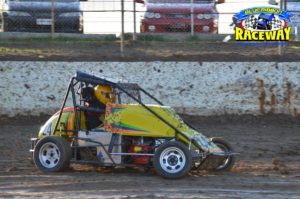 "We are really cutting it fine. We haven't even run the new engine in." said Dean. "I just want to get it on the track. It will be an emotional first lap, but then I'm sure the race fever will kick again."