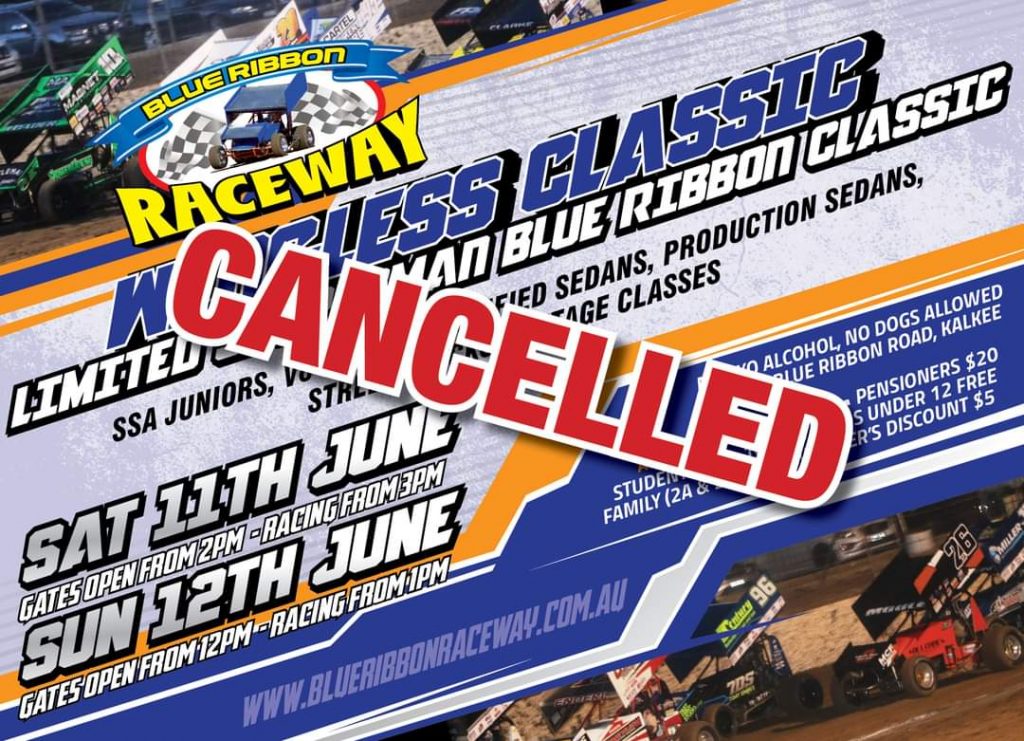 The committee has meet at the track this morning, sadly mother nature has got the better of us and we have made the tough decision to cancel this weekend's racing. With cold weather and possibly more rain predicted for the rest of the week, the track and facility will not dry out in time. One committee member has described the current track condition as a "Bog Hole".
Thank you to the odd 100 drivers that nominated, we appreciative your understanding and support.
We now look into the next season with the calendar being done as we speak.