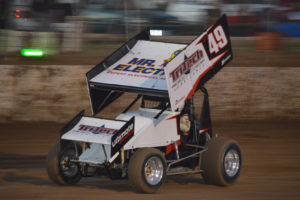 Speedway drivers from all parts of Victoria and South Australia and ACT descended on the Kalkee's Blue Ribbon Raceway on Saturday Night.
A large field of 360 cubic inch V8 Sprintcars, competed in round 9 of the Allstar Sprintcar series providing some fantastic racing action.
Over 1000 speedway fans attended the race meeting, and they were rewarded with some very close racing from the Sprintcar drivers.