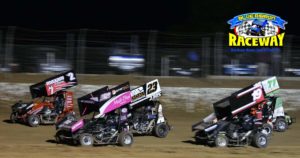 A long season of Formula 500 racing was came down to one race at Kalkee on Saturday night, where the final round of the Victorian Formula 500 Stampede series was decided.
Starting positions for the feature race were decided from four heat races during the evening. Heat race wins were shared amongst Terry Rankin and Jack Bell along with Shane Van Duynhoven and Steven Van Ginigan. But it was the consistency of Jack Bell that was rewarded which placed him on pole position for the main feature race.
The 25-lap race was not without incident with several accidents throughout the race. Terry Rankin worked his way through the field, but his night was cut short due to his car suffering a mechanical failure.
Jack Bell went on to win the race impressively by beating the field by half a lap. Robert Trewartha and Brad Stell came second and third respectively with less than a second between them.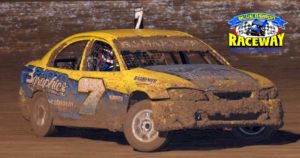 Also featuring on the night was the Street Stock 1000 which attracted 25 drivers across Victoria and South Australia. Mark Gartner of Penola did extremely well winning two of his three heats.  Brad McClure of Geelong also placed well and the two started on the front row in the feature race.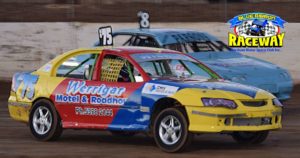 Kathryn Wilken of Warracknabeal was the surprise of the night, as she showed the men how it was done on her home track. Kathryn drove her Holden Commodore effortlessly around the track and earned a win and a second position in her heat races.
Mark Gartner dominated the field from the beginning of the 30-lap feature race, and began lapping slower cars after 10 laps.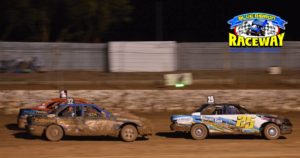 Half way through the race the track was brought under caution and the entire field changed direction to race the remaining 15 laps in the opposite direction.
Mark's brother Steve Gartner pounce at the restart and worked his way up into second position, following his brother around the track while Brad McClure and Horsham driver, Richard Bansemer followed behind in third and forth positions respectively. For 10 laps the top four challenged each other but they could not be bettered.  Nearing the end of the race McClure fought back his second position.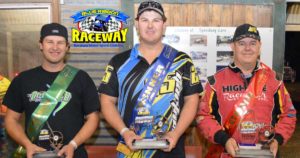 Mark Gartner went on to win the race followed closely by Brad McClure in second and Steve Gartner in third. Scott Merritt of Penola successfully challenged Richard Bansemer for fourth position in the last lap.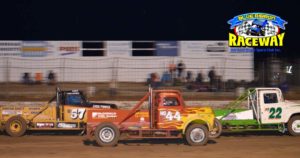 V8 Trucks also raced on Saturday night; in a new format that saw them race four heat races. Racing was close and intense which resulted in race wins being shared between club members Luke James, Wes Bell and Tim Driller.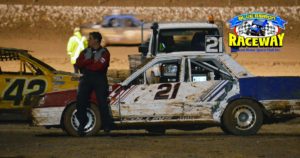 Horsham Motor Sports Club look forward to their next race meeting, held on June 11 & 12.  The annual two-day race meeting held on the Queen's Birthday weekend will feature Wingless Sprint, Junior Sedan, ASCF Ladies, Three Litre Sedans, Limited Sportsman, Vintage Heavy Hot Rod and other supporting classes.