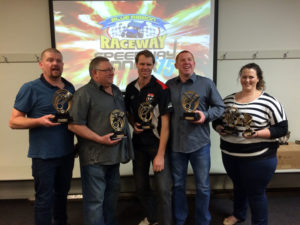 On Saturday, 11th of July the Horsham Motor Sports Club celebrated another successful year of speedway, at the Kalkee Football Club Function Rooms.
Three Litre Sedan driver, Steve Ellis won the Drivers Championship award after a consistent and successful season. Steve was also awarded champion of the Three Litre Sedan division.
Runner-up Drivers Champion was V8 Truck driver, Luke James followed by Street Stock driver, Richard Bansemer in third. Both drivers were also named champions in their respective classes.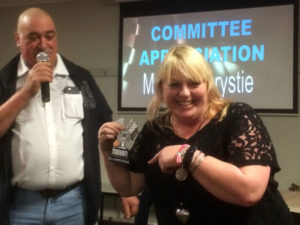 The Ladies Sedan Champion award was presented to Emma Wilken.
Emma consistently placed in all of her races throughout the season and was also presented with the Most Improved Driver award.
Mark McDonald was presented with the Limited Sportsman Champion award and also the Best Drive award for his win in the Victorian Title race held at Blue Ribbon Raceway in April.
Another highlight of the night was a life membership being awarded to Emma Bansemer who has been actively involved in the club since joining. Her involvement in the club continues as a driver and committee member as club treasurer.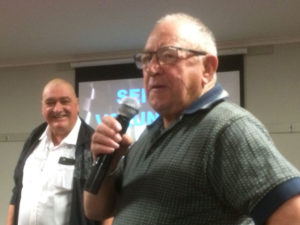 The club looks forward to the first meeting of the new season on the 27th of December featuring V8 AMCAs, Vintage Heavy Hot-rods and other support classes.
Class champions were as follows:
Three Litre: Class Champion, Steve Ellis; Runner Up, Graham Gerlach; Best 1st Year Driver, Mark Both.
V8 Trucks: Class Champion, Luke James; Runner Up, Fletcher Mills.
Limited Sportsman: Class Champion, Mark McDonald; Runner Up, Adam McKenzie; Best 1st Year Driver, Adam McKenzie
Street Stock: Class Champion, Richard Bansemer; Runner Up, Luke James.
ASCF Ladies: Class Champion, Emma Wilken; Runner Up, Kathryn Wilken.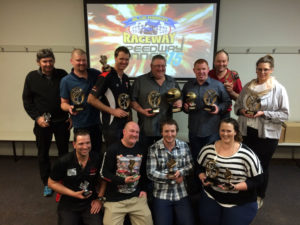 Other awards presented on the night:
Most Improved Driver: Jaryd Carman, Emma Wilken.
Driver Encouragement: Adrian Christian
Best Drive: Mark McDonald (Victorian Limited Sportsman Title)
Outstanding Volunteer: Stephan Carman
Volunteer Encouragement: Ron Schneider
Continuous Service Volunteer: Kelvin Sanders, Andrew Manwaring, Dylan Simpson
Senior Volunteer: Eric Davison
Committee Appreciation: Lawrie Martin, Maxine Chrystie